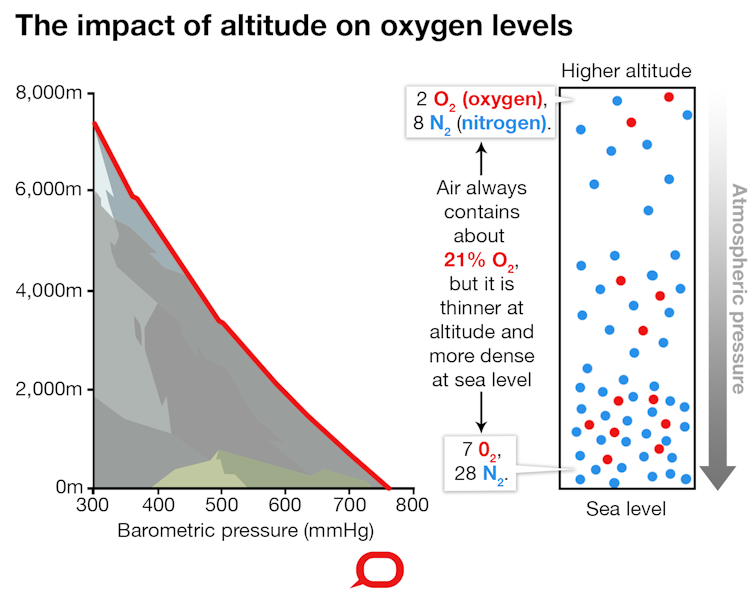 In a year in which she finally broke her Grand Slam duck, Ash Barty has dropped a huge bombshell by announcing she will not participate in the Indian Wells Masters schedules for next week in California. She also threw doubt on whether she will be part of the season ending WTA Finals. These have been moved to Mexico. Now the reasons put forward by the Australian for missing the Guadalajara Finals are that the tournament is being played at over 1500 meters above sea level. Now, it goes without question that altitude plays a big part in any physical sport. But is it really justified though? Well here are the facts.
The oxygen concentration in air reduces as you climb up. The lungs now work doubly high to get more O2 into the blood stream. Heavy breathing ensues which if you are tennis player can be kind of distracting and distressing. But is a height of 1500 meters above see level worth the panic? Scientists say the effect of altitude becomes particularly prolific on the body at 6000 feet (1800 meters), so what about 1 500 meters? They say most people have no problem at all at that height. Who knows Ash could be the outlier, maybe she suffers from a condition we are not aware of. For example Asthma suffers have a torrid time at high altitudes. This is due to the colder heavier air at those heights. So definitely one needs time in that environment to acclimatize. Barty's coach says the decision to compete will have to be a team decision but the fact that pressure-less balls will be used is a turn off for her. What are pressure-less balls? These have compressed air inside making them heavier but also strong although they wear down in the exterior with time. So picture their use at high altitudes for a minute. They do not suit Ash's game at all which is based on getting the spin on the ball from the baseline with speed. At that altitude the ball doesn't bounce high and requires extra force to generate power.
What about her absence from Indian Wells? The California desert tournament has been rescheduled for from its usual March dates to October because of the pandemic. In this period of the year it is fall in that part of the world so high temperatures wont be an issue as in previous Indian Wells. Barty didn't mention an injury or needing surgery so the decision may be due to other factors which I will speculate if you allow me. According to the WTA rankings , the latest ones, Barty leads Sabalenka by over 2 500 points as world number one. So even if the Belarussian gets to win the whole thing she would be still miles off the number one spot. In other words Barty is saying she achieved the goals she set at the start of the season and wants now to take it easy in preps for next year.